Your DNA Test Specialist in Thailand
EasyDNA Thailand offers you fast and affordable home DNA testing that is highly accurate and confidential. Our DNA tests are conducted with state of the art equipment and are competitively priced making them affordable and accurate. Your samples will be analysed in an ISO 17025 accredited laboratory for your assurance and full peace of mind. We know that doing a DNA test is not a straightforward choice and picking the right company will ensure your peace of mind. So why not choose EasyDNA? Our paternity test for one alleged father and one child costs only THB10,000 +7% VAT – there are NO HIDDEN FEES and you get your results in just 5-7 working days. Samples are collected with our home kit.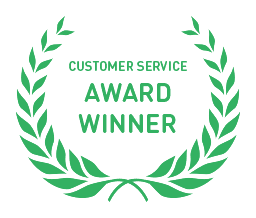 Why Choose Us
We offer fast, accurate and affordable DNA tests! All samples are tested at ISO 17025 accredited laboratories. Your results will be ready in just 7-8 days from the date your samples are received at our labs – we appreciate that quick results mean less stress and anxiety. Our tests are highly accurate, up to 99.999% for paternity tests. Once you complete the order, your easy-to-use home DIY DNA test kit will be sent out to the mailing address that you provide. You should receive it in just a few days or alternatively you can pick it up directly from our office. You can be rest assured that your privacy will be fully respected and that your test kit will be packaged discreetly.





Quality
Quality is in our DNA. We maintain the highest levels with every DNA test to provide you with a service that is faultless.
Accreditation
With the highest, globally recognised accreditations, you can be assured that we're operating to the highest standards in the industry.
Customer Care
We are a local DNA testing company with a team of experts ready to answer all your questions and guide you throughout the process.
How It Works
1
Order Test Kit
2
Send Samples
3
Receive Your Results
Accreditation and Reliability
Our Tests
EasyDNA has a vast range of tests available including relationship testing, health testing, and paternity testing. Tell us your relationship queries, send us your samples and EasyDNA will give you the answers in just a few working days. Samples for many of our tests, including relationship testing, paternity testing and DNA profiling are generally collected using oral swabs which we provide in a sample collection kit. EasyDNA has also been featured on radio interviews and media all over the world, adding to your reassurance that we are a reputable and trusted company. EasyDNA has featured on Channel News Asia Singapore's(CNA) documentary Down the Line as well as Selamat Pagi Thailand (Good Morning Thailand), a popular morning talk show aired on major, state-owned free-to-air television. EasyDNA has been awarded Q Asia Seal of Product & Quality Service as the Best Trusted DNA Testing Company in the Philippines. EasyDNA operates in Asia through its offices in India, Thailand, the Philippines, Singapore, Indonesia and Thailand,
Your DNA Samples
Once your order has been placed for your test, our DNA testing kit will normally be dispatched to you by post and is received within only 5-7 business days, depending on where you live in Thailand. For further convenience, your kit can also be collected in person from one of our offices with prior arrangement and once your case number has been allocated. Our accredited paternity test for alleged father and child is priced at only THB10,000 +7% VAT with results in only 5-7 working days. This price is all-inclusive and includes the paternity test kit sent by post, sample analysis, and the test report confirming your results. If the father is not available for the test, we can recommend other relationship tests which can help you confirm paternity without actually testing the alleged father. We also offer a highly accurate non-invasive prenatal paternity test if you wish to confirm paternity during pregnancy which has 0% risk for you and your baby. This test can be done at just 10 weeks of pregnancy.
Results were very quick from the time of delivery to the lab. It took only 5 days and that was over the Christmas holidays!

The service was beyond my expectations, thank you!

Thank you for fast results and excellent communication!

Very satisfied! Even more thrilled that I received the results earlier than expected!

Thank you! You saved my life. I'm not the father! Very fast results came before the date said.

Results were very quick from the time of delivery to the lab. It only took 5 days and that was over the Christmas holidays!